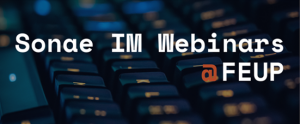 Next 27th of May, S21sec, a cybersecurity company part of Sonae IM's portfolio is going to promote a Webinar and would like to count on your participation!
Please note that the enrollment to assist the webinar is mandatory.
Topic: Fighting Cybercrime
27th of May » 16:00
Overview: Going back in time to Uncover Cybercriminals
Duration: 45 min
Trainer(s): Pedro Barbosa (Country Manager @ S21sec)
CLICK HERE TO SIGN UP!