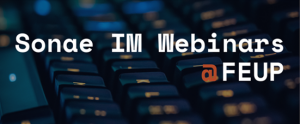 Next 17th of June, Inovretail, a company part of Sonae IM's portfolio, is going to promote a Webinar and would like to count on your participation!
Please note that the enrollment to assist the webinar is mandatory.
Topic: Will predictions (forecasts) fail?
17th of June » 16:00
Overview: Show that prediction can use this new information of covid19 and still have a good accuracy for the future sales of fashion stores.
Duration: 45 min
Trainer(s): Miguel Arantes (Mathematician & Data Scientist @ Inovretail)
If you are interested in participating send us an email.